Welcome
We are Tichy Racing Winter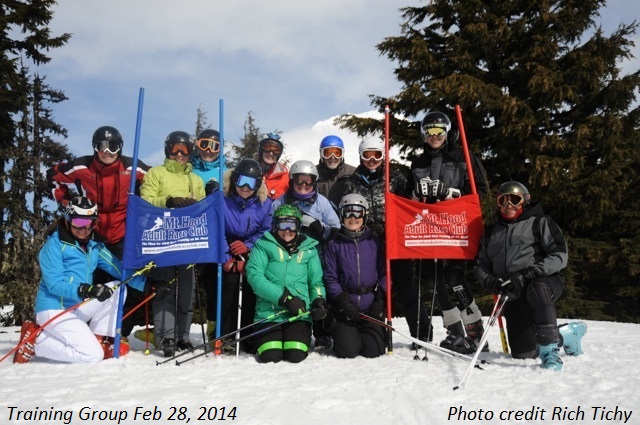 WE HAVE GREAT SNOW THIS YEAR
Ski Fast Have Fun Be Safe
Thank you to all of you that come out and train and support us. Greg
The Mt. Hood Adult Race Club was organized in the summer of 2009, because we saw a need for adult racers to have a venue to run gates, learn how to race, and train for upcoming races during the winter months. Whether you are new to racing, an experienced racer or a former racer you are welcome to come out and join us.
We have joined Tichy Racing. The Tichy family has been doing Summer Race Camps for the past 20 years. Head coach Milos Tichy and Program director Martin Tichy lead the best and most experienced summer ski camp coaching staff on Mt. Hood. This wealth of knowledge is a tremendous asset to have at our disposal. To learn more visit Tichyracing.com
We plan to focus on Slalom and GS, giving preference to what the group wants. Modern SL technique is really fun, but can be challenging. We will take it step by step. With GS, we will work on the basics as well as the most current techniques from the world cup. We would like to welcome everybody to participate and are open to your ideas and suggestions. Why? Because we love the sport and really enjoy it.
We have decided to train primarily at Timberline for several reasons. First, it is a great area and easy to work with. (They have the best management team on Mt. Hood). Second, the lift rates are very affordable, especially with the Fusion pass. Third, the terrain, while moderate, is very good for proper race technique. And finally, it is very accessible.
We are trying to keep it very affordable while being economically feasible. Meantime, let us hear from you. Send us an email to get on our emailing list.
Greg